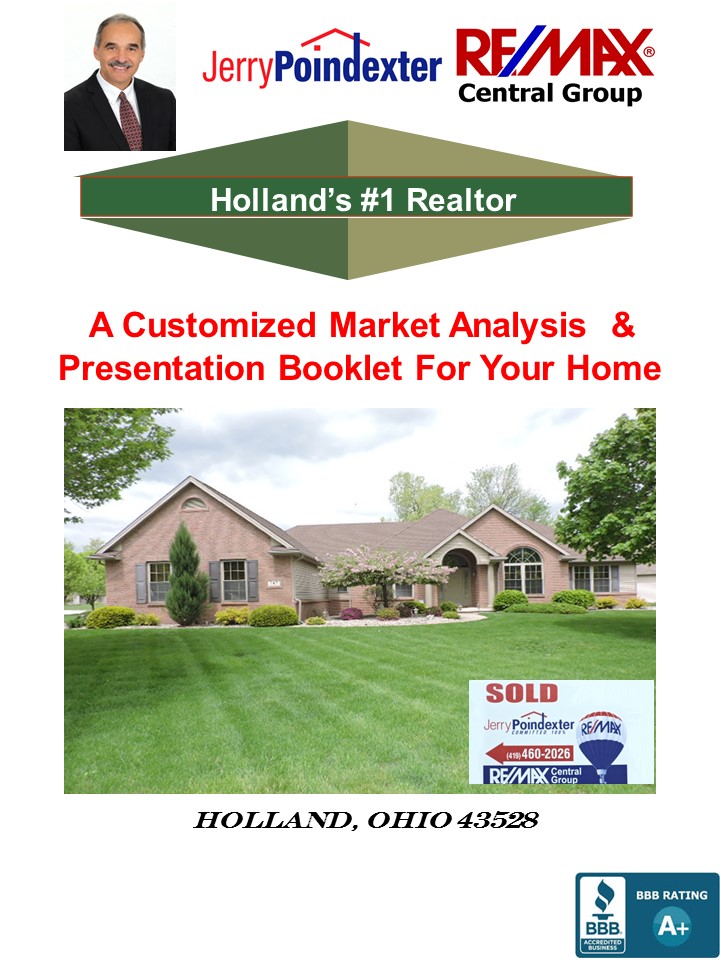 Dedicated to his clients, Jerry is Committed 200% to offering the highest standard of professional service to all his clients.
Contact Jerry today and schedule a free no obligation appointment at your convenience with Jerry, so he can present to you his one-of-a-kind marketing plan tailored specifically for your home. Jerry's marketing plan and presentation booklet has taken nearly two decades to develop and has proven to help obtain the highest possible price with the least amount of inconvenience for his clients.
For assistance in listing your home, contact Jerry via the online contact form or click
http://www.jerrysellsholland.com/contact/
. Jerry will get back to you within 24 hours or less to answer any questions you may have. You can also contact Jerry directly at 419-460-2026.
Click on Testimonials or
h
ttp://www.jerrysellsholland.com/testimonials/
and see what everyone is saying about Jerry